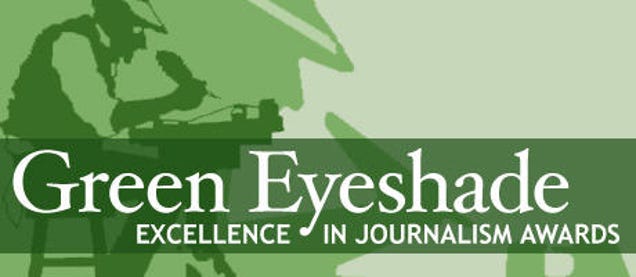 Sidste uge meddelte sydlige kapitel af Society of Professional Journalists vinderne af den 67. årlige Green Eyeshade Awards . FUSION fejede første, anden og tredje plads i dokumentarfilmen / tv-kategorien.

"The Naked Truth" -laget blev anerkendt med førstepræmien for deres dokumentar " Undocumented on Campus ." Holdet tog også hjem nummer to for deres specielle rapport " The Naked Truth: Standing Rock ."
Netværkets miljøproduktionsteam blev hædret med tredjepartsprisen for deres specielle "98% Human." FUSION blev også anerkendt med en tredjepladsvinder i videografien / online eller tv-kategorien for "Bolder".
The Green Eyeshade Awards er nationens ældste regionale journalistikkonkurrence. Siden 1950 har The Green Eyeshades anerkendt den allerbedste journalistik i det sydøstlige USA - som nu omfatter print, tv, radio og online.